Accessing and uploading to Google
In order to support reporting using Google Sheets, you'll need a Google account to link to Utility Cloud. Once your account is linked, you can begin configuring your reporting templates in Google Drive.
Accessing the Google Account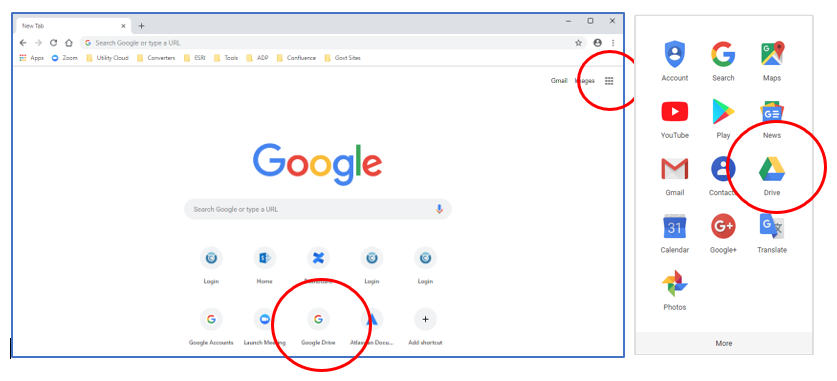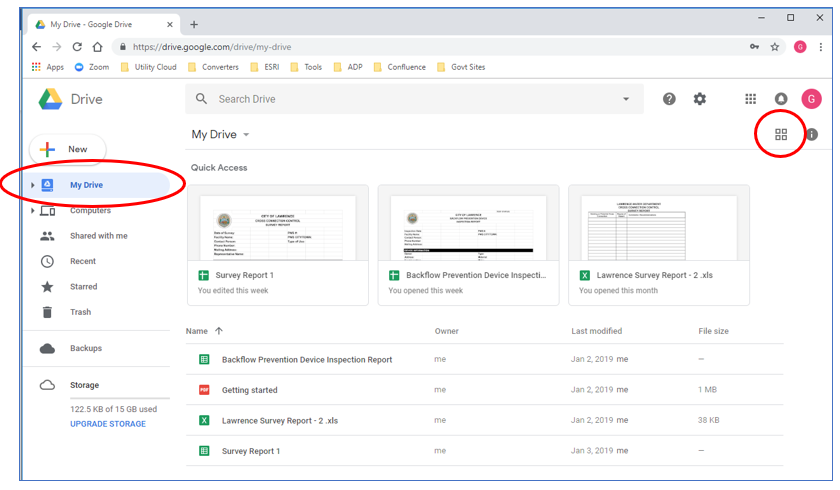 Open your browser (Chrome, Safari, Internet Explorer, etc.)

Go to Google.com
If you see the Google Drive icon below the search field, select it. Sometimes this does not display for everyone. If you do not see it, then select the Google Apps icon in the top right of the screen. From there select the Drive icon.
Enter the email address provided by Utility Cloud on the Sign in page and select Next.
Enter your password provide by Utility Cloud and select Next.
You should be brought to this screen. If not, click My Drive. (Click the icon to view in list format.)
---
Uploading files to Google Drive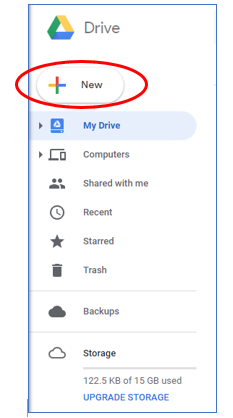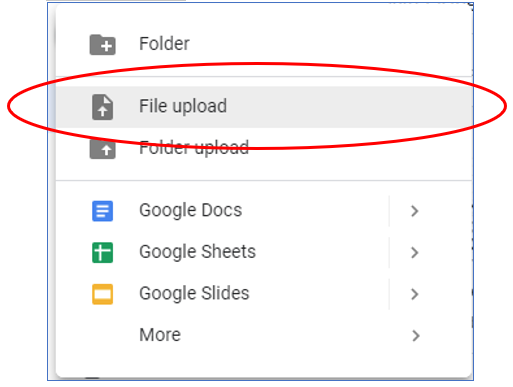 Select New
Select File Upload
Browse to the file you wish to upload and select Open.

The file is uploaded.
---
Related articles